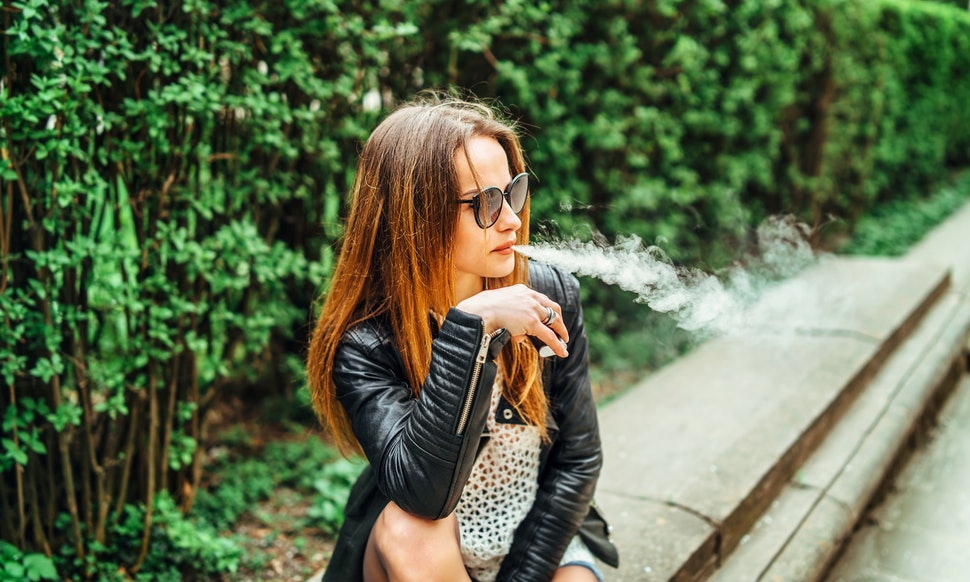 Vaping means using an e-cigarette. It has a vaporizer, a battery and the e-liquid of your choosing. It's sometimes used as a new form of smoking that's entirely different to smoking tobacco from a cigarette. It's quite a different thing though and, as such, has some pros and cons. Some of these pros and cons have greater relevance to a woman; others are broadly applicable.
Let's see what they are and how they stack up.
Pro: Visible Health Improvements
Whether your vaping in the UK or elsewhere, the visible health benefits are easily observed either by yourself, friends or onlookers. When you make the switch from being a smoker to a vaper, you might enjoy these benefits:
Firstly, the smelly smoke from cigarettes is no longer there. This means, your mouth won't taste like an ashtray (whatever that tastes like), your hair will smell like the shampoo and conditioner fragrance instead, and your real perfume can be appreciated once again!
Secondly, the skin irritation that is a side effect of smoking for many smokers is usually completely gone. This is a reaction to the thousands of chemicals in the typical cigarette that aren't present when vaping.
Thirdly, that raspy cough …