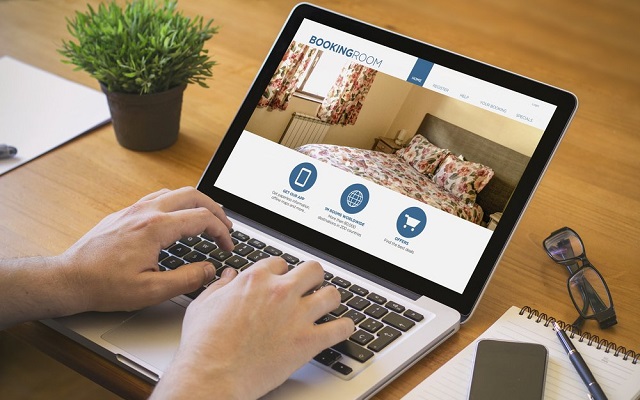 When vacation, you definitely want to stay in a hotel according to budget, right? Even now, we make it easy to book hotels including reservation directly to the hotel via the website or via phone, buy hotel vouchers from travel agents, and book online through the accommodation provider site.Lately, booking an online hotel is a top choice rather than two other options, provided you have a credit card as a means of payment.
So many sites booking hotels and online hostels circulating on the internet. Like King Rooms, Agoda, Booking.com, Hotels.com, Asia Rooms, AsiaHotels, Wotif, Venere, HotelClub, HostelWorId, HostelBookers, and Reservations.com. There are also websites that provide airline ticket reservation services as well as hotels and tours, such as Expedia, Zuji, Wego, and Travelocity.
No matter where to choose an online booking site for lodging reservations, the important note the following tips:
Compare hotel prices at least on three sites. Use the reservations.com site as a comparison reference. Compare the price, then choose according to the wishes and conditions of existing money.
Note the hotel reservation conditions and conditions that you choose, whether to pay in advance or at check-in. Do not forget to look at the cancellation rules. If you are certain (Start hotel selection, check-in date, and check-out), you can choose the option "pay now", which means must pay at the time of reservation, and if the cancellation of money is not refundable.
The "pay now" option is usually cheaper, but if you are still unsure about the choice of hotels and more, choose the option "free cancellation". Credit card will not be charged at the time of reservation, and you are free to cancel or replace the hotel within a certain period of time.
After getting confirmation of booking from the site you choose, you should send an e-mail to the hotel concerned (Not to the online booking site, but directly to the hotel). To ensure the presence or absence of booking we do.
In fact, the hotel search site is very useful and profitable for consumers. So there is nothing wrong to book a hotel online, in addition to saving time and energy, can also get the cheapest price during high season. Information provided by the online booking site is also quite complete and reliable. Online bookings help you in considering your costs spend during the holidays, and to help you plan all your needs.