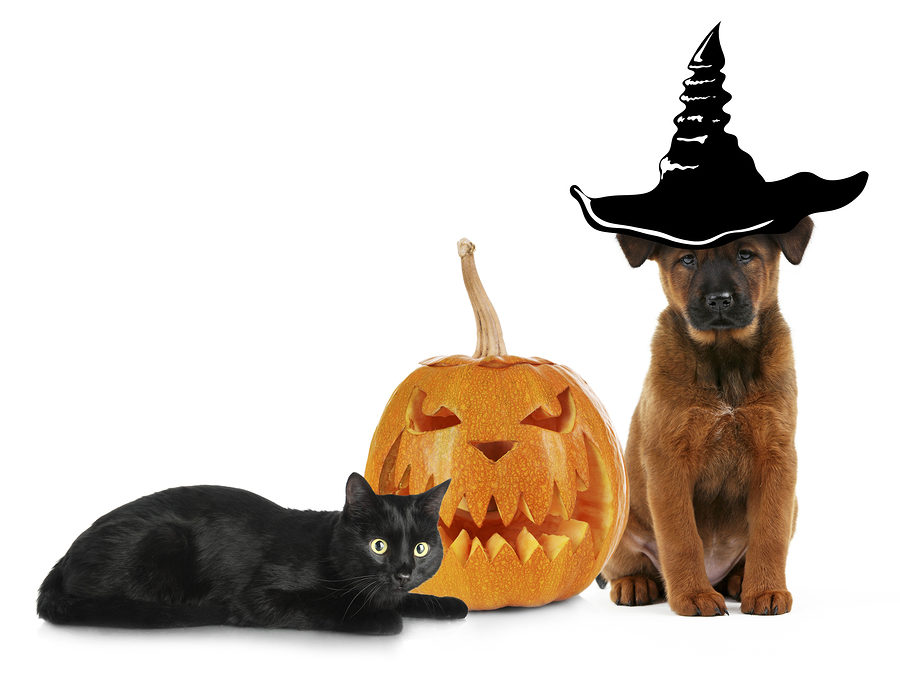 Halloween is a fun and festive time for both children and adults alike. But can we say the same for our furry buddies? Do they enjoy the spirit of Halloween as much as we do? If you listen to veterinarians at Virginia Beach veterinary clinic, they will tell you that it is a nightmare for most pets. So, how can you turn Halloween equally safe and fun for your pets? Here are some tips.
  #1 Halloween candies are a big No-No for pets:
It is a known fact that all kind of chocolates is poison for pets. Baked and dark chocolate can prove lethal for cats and dogs. Besides chocolates, xylitol, an artificial sweetener can be deadly for pets. Even a small amount of xylitol intake can result in seizures; drop in blood sugar level and loss of coordination.  Since candies and treats contain artificial sweeter known as xylitol which is dangerous for animals, refrain yourself from feeding candies and Halloween treats to your pets.
#2 Don't leave pets out in the yard on Halloween:
 Pranksters are known to hurt, injure and tease animals and pets for mere entertainment. It can be distressing for poor pets. To ensure that …